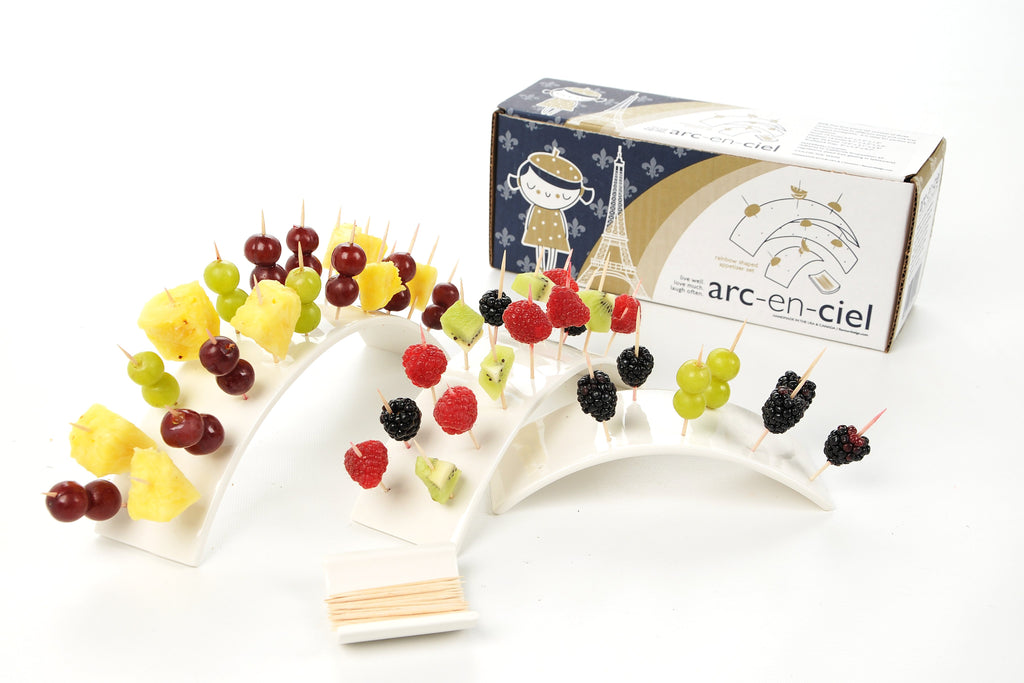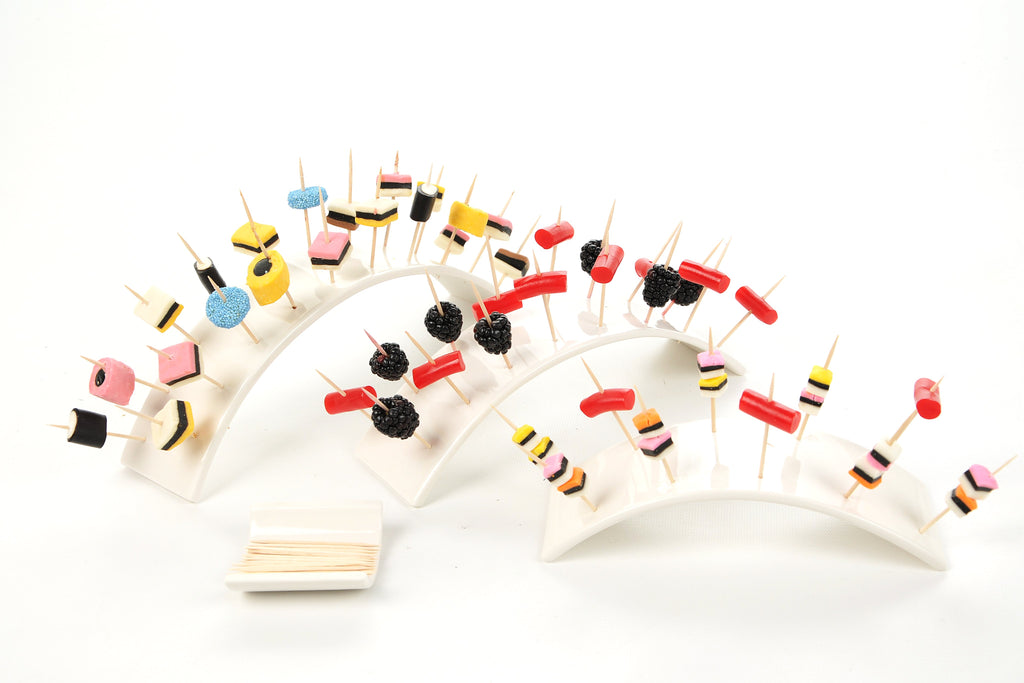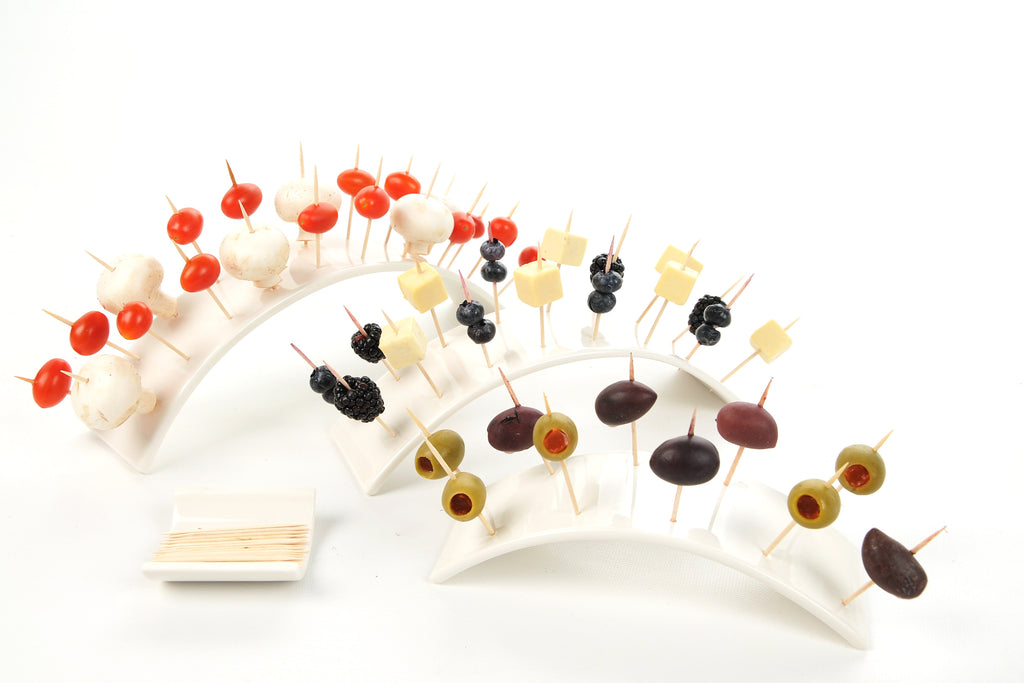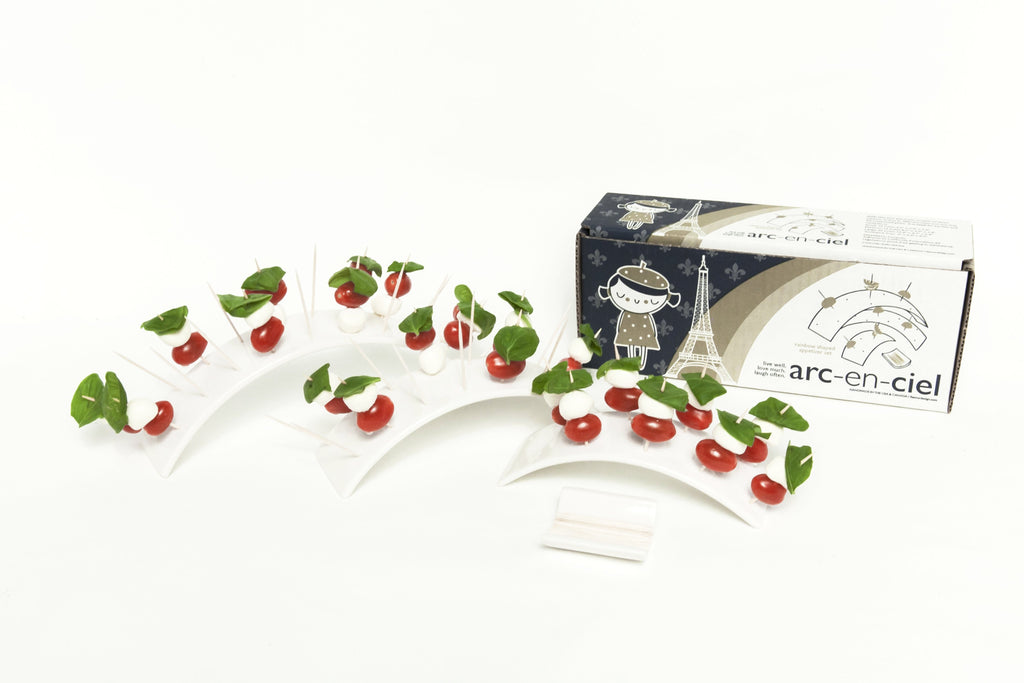 $50.00
$0.00
Arc-en-Ciel Appetizer Set
Rainbow Shaped Appetizer Set
Explore countless presentation possibilities for hors d'oeuvres and finger foods with this three section platters and toothpick tray.  Rolled edges and a  warm white finish provide a perfect backdrop to showcase your appetizers or desserts.
Lead free and cadmium free glaze
Set includes three arches (large, medium, small) and a tray for the used toothpicks 
Small: 10 holes 6.5"x 2.4"x 1.6"
Medium: 16 holes 8.7"x 2.4" x 2.4"
Large: 20 holes 10.6" x 3.1" x 2.4"
Toothpick tray: 3" x 2.4" x 0.7"