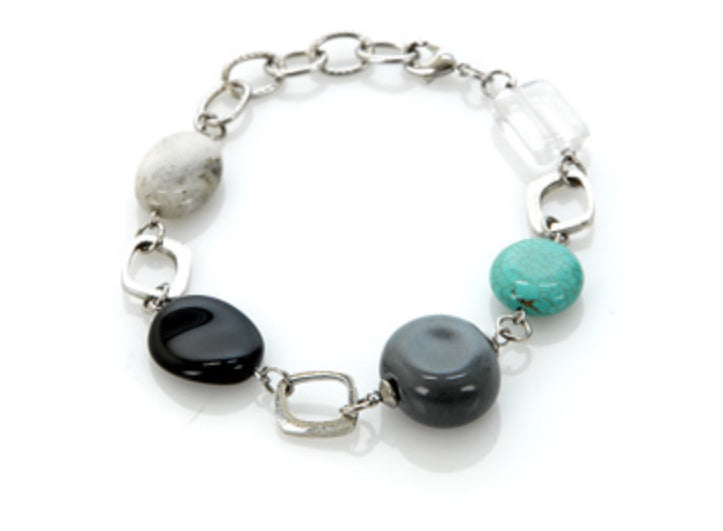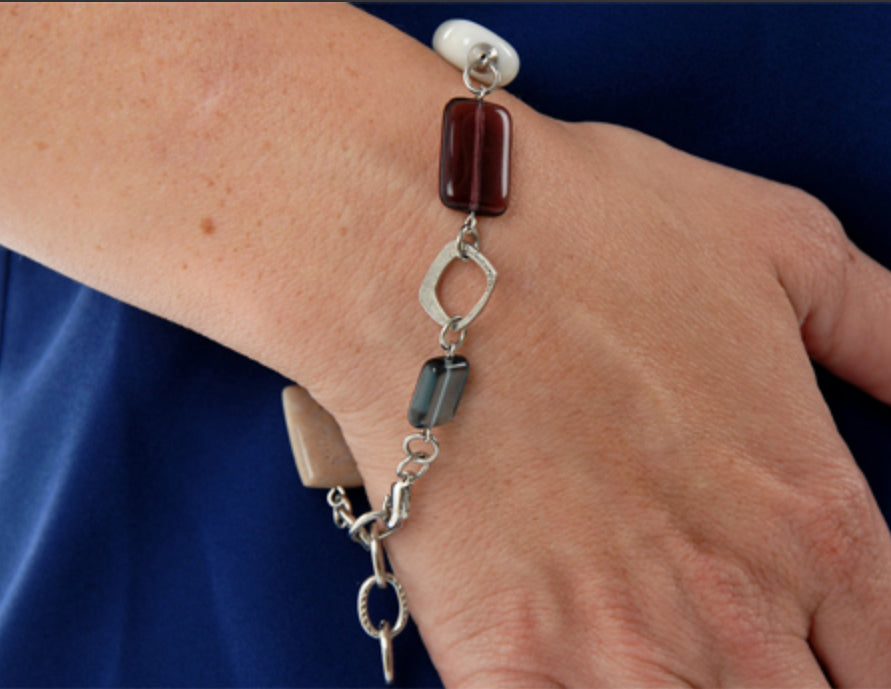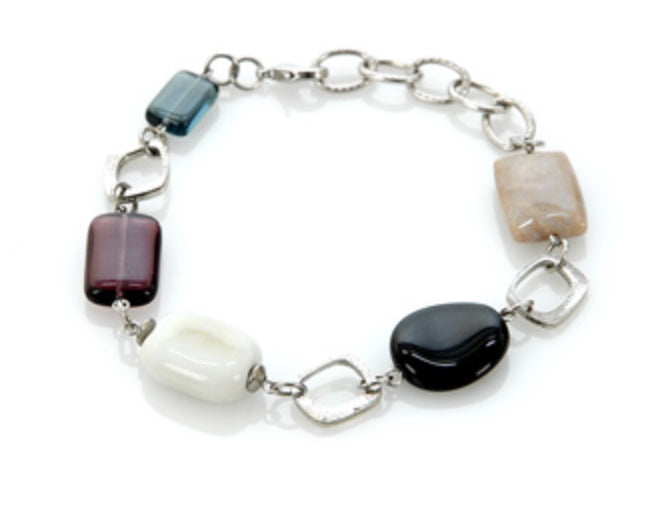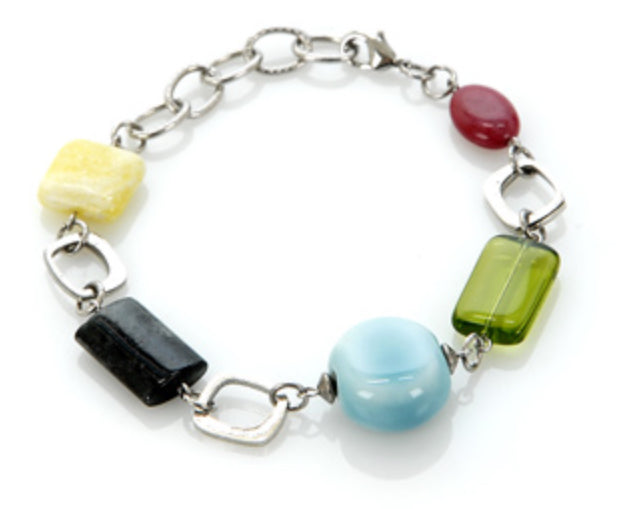 $40.00
$0.00
Classic bracelet
Our jewelry is handmade by trained female artisans in Montréal, Canada.  We use stainless steel chain, ceramic beads, semi-precious stones, glass beads, nickel and lead-free custom designed pewter shapes.
This style has silver chain with ceramic beads, stones, and pewter.
Wear this on its own, or combine with a 10" silver, stainless steel necklace extension, to create a necklace!